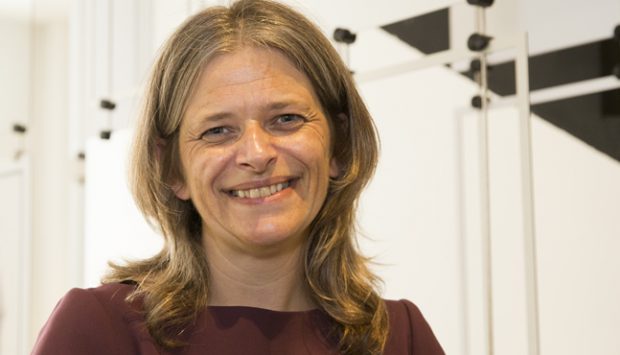 UL Engineer Emma Hudson Shortlisted for W.I.S.E Award
We are pleased to announce that Emma Hudson, based out of Basingstoke, UK, has been shortlisted in the Woman in Industry category for the 2017 Women in Science and Engineering (WISE) Awards !
Emma is a PCB Industry Lead for EMEA and Latin America, and Distinguished Member of Technical Staff. Her love of engineering started early in life and Emma intends to bring her experience and skill to help the next generation in to STEM careers.
WISE is an organisation that works to increase the participation, contribution and success of women in science, technology, engineering and mathematics (STEM), with focus on empowering young girls and women to aspire to and enter these professions. These WISE statistics for the UK help to explain why this is so vital.
"W.I.S.E. are playing an amazing role in letting the next generation know that a woman can have a very rewarding and varied career in the STEM fields and that this is perfectly normal. Attending the 2016 W.I.S.E conference was so inspirational, it made me realise I wasn't alone as a woman in the world of STEM, and I want to help in making other girls and women feel the same. We need to provide the next generation with STEM role models, so that they know they are not alone in taking this exciting path in life."
Emma Hudson
Emma has been championing safety within the PCB industry throughout her career at UL, and is a regular speaker in the industry, helping engineers understand, source and design PCBs for safer products. Emma was nominated on to the board of directors of the European Institute for the PCB Community (EIPC) in 2015 and joined the BSI Electronic Assembly Technology committee in 2016. Emma is a British representative for several working groups for IEC TC 91. She is also involved in IPC PCB standards work, including the development of new specialised addendums for safety critical fields, such as automotive and medical.
WISE award winners will be announced at an award ceremony in November, the evening of the WISE conference in London on 9th November.
You can view Emma's finalist profile for the 'WISE Woman in Industry' category under 'Inspiration', on the WISE website here and alongside the other finalists here.