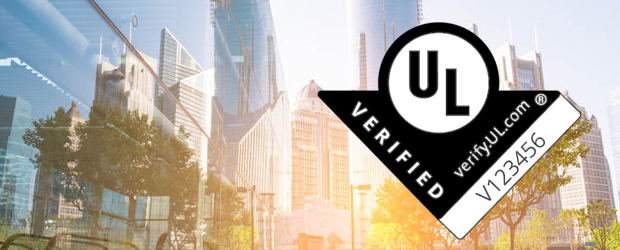 UL Marketing Claim Verification for Your Products
Customers demand more transparency from the brands they choose. With the UL Verified Mark, you can demonstrate to your consumers that your products deliver on their claims.
Gain a business advantage with the UL Verified Mark
Ninety-one percent of consumers personally verify brand packaging claims by checking labels and searching for information on third-party sites.
Stand out in the crowded marketplace with an objective, science-based assessment that confirms the accuracy of marketing claims about your product's key features or benefits.

Anatomy of the UL Verified Mark
Basic Verification Mark

All claims include this UL Mark to indicate it has been tested and Verified by UL.

Claim Module

The basic UL Mark indicates
that UL has Verified the marketing claim.

Unique Identifier

The unique identifier enables users to look up more information about a specific UL Verification.
Examples of UL Verified marketing claims
UL Verified Mark for household appliances

Verified performance claims related to bacteria reduction in washing machines and air conditioners.

UL Verified Mark for door interlock for distributed control panels

Application solutions Verified to exceed the design requirements of ANSI/UL508A and NFPA79.

UL Verified Mark for connected devices

Cybersecurity capabilities Verified for Internet of Things devices (smart badges).

UL Verified Mark for lighting

UL Mark for low optical flicker performance.