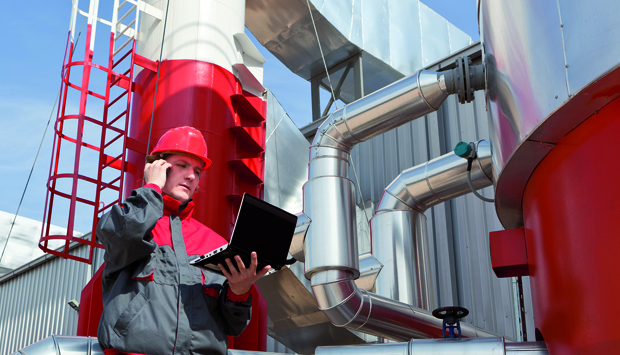 Pairing Safety with Smarter Cybersecurity
Holistic solutions for European Hazardous Locations
The ATEX directive refers to two European Directives for controlling explosive atmospheres and describes the equipment and work environment permitted in a potentially explosive atmosphere. The ATEX Directive 2014/34/EU brought changes – primarily the need for a new EU-type examination certificate, new instructions and a new Declaration/Attestation of Conformity referencing the new directive, and traceability requirements. Additional details on ATEX Directive 2014/34/EU can be found here.
UL is a Notified Body for ATEX Directive 2014/34/EU and can issue the certifications you need to sell products throughout the EU.
While the ATEX Directive 2014/34/EU does not address cybersecurity in the hazardous location (HazLoc) / explosive environment space, at UL, we strive to take a holistic approach to assessing risks in these high-risk environments by focusing on equipment safety while also developing testing solutions for the Industrial Internet of Things (IIoT) as it relates to industrial control systems (ICS).
Though manufacturing is increasingly leaning toward a more connected world, including smart manufacturing and adaptive production, the HazLoc industry remains wary due to the inherent risks associated with these environments. For example, if system access is gained maliciously, safety protocols could be overridden or disabled, leading to system damage and/or personnel injury .
UL's Cybersecurity Assurance Program (UL CAP) was created to help alleviate IIoT concerns and provides much needed complementary services to ATEX. UL CAP is based on the UL 2900 Series of Standards which were developed with support from interest groups representing governments, universities and industry. UL combines its expertise in safety science, standards development, audits and certifications with its focus on the future of innovation to help manufacturers discover and evaluate software vulnerabilities and weaknesses (known as malware) and establish processes to maintain software securely over time. UL also supports clients with certification services according to IEC 62433.
Much of this effort rests on the system owners, as it is critical to establish an awareness of security throughout the company. All relevant stakeholders, including occupational safety, data privacy, and information security must collaborate to maintain a more secure future. UL engineers complement stakeholder's efforts by continuously testing new IoT products and systems, researching processes to efficiently and effectively mitigate vulnerabilities and weaknesses and evaluating software to further help assure cybersecurity. This expertise allows the suppliers to focus on delivering quality products and the system owners to integrate cyber solutions that are independently verified.
Is it time to help ensure the safety and security of your HazLoc equipment? Contact us:
Have questions, need specifics? Let's get this conversation started.