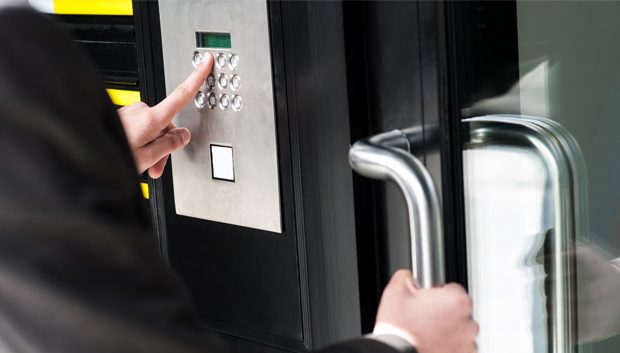 Enhancing UK Building Security
Dedicated UL 293 Standard for building security in the United Kingdom
Find market success with the dedicated UL 293 Standard
Building security in the United Kingdom (UK) remains an important focus. Through its Secured By Design (SBD) initiative, UK Police Authorities are dedicated to making security central to building design/construction. UL, as a standards development organisation (SDO), testing organisation (TO), and certification organisation (CO), was engaged by SBD as part of this effort to create a dedicated standard for access control systems.
UL 293, Outline of Investigation for Access Control System Units Intended for Use in the UK, is the result of this collaboration. This standard addresses UK specific needs and aims to help improve building security by demonstrating the performance of an access control system through careful evaluation. This standard was modeled after UL 294, Standard for Access Control System Units, which is required in the United States.
The performance-only UL 293 standard covers:
Attack Resistance
Water Spray
Trouble Conditions
Industry Defacto Protocols
Supply-line Transients
Input/Output Circuit Transients
Variable Ambient Temperature
Encrypted communication and line security requirements are also detailed, but software cybersecurity is not addressed. To learn about the evolving challenges associated with cybersecurity and the evaluations available through the UL 2900 series of Standards, please refer to the UL Cybersecurity Assurance Program (UL CAP) for further details.
To learn more about the dedicated UL 293 Standard, to discuss your access control requirements when entering or working within the UK market, or to pursue testing, please contact us:
Have questions, need specifics? Let's get this conversation started.