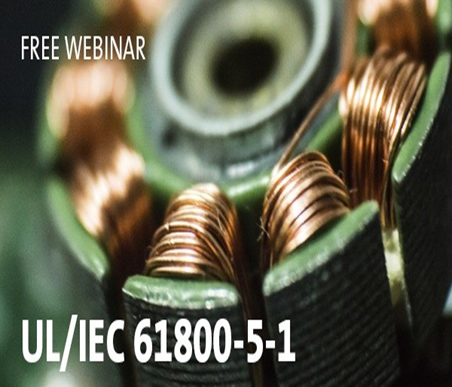 Join our Free Webinar on UL IEC 61800-5-1 for Drives
April 8, 2015 | Webinar
UL experts will highlight the cost and time advantages of using bundled product certification using UL/IEC 61800-5-1. The UL and IEC 61800-5-1 standards can be combined to provide market access to Europe, North America and Asia for adjustable speed motor drives through one test program. UL – the certification leader in North America for adjustable speed drives – is accredited by the Conformity Assessment (CB/IECEE) scheme to issue globally valid approvals.
Join our informative webinar, offered in English and German, to learn how UL can combine the UL and IEC requirements into one test program, and harvest cost savings.
Hosted by Seth J. Carlton – Language: English – 08. April 2015
For more information, please contact us.