EMC and Wireless Testing in the UK: Supporting You Beyond Product Safety
UL's Basingstoke laboratory has been delivering EMC testing for over 20 years, providing wireless and EMC testing services for the global technology market.
UL has over 20 years' of experience providing wireless and EMC approval testing in consumer electronics, IT equipment, household appliances, radio and telecommunications equipment, alarms and sensors, and vehicle components and systems.
With in-depth expertise, plus office facilities in over 60 countries, UL is strongly positioned to help you ensure compliance to your chosen market and country requirements.
EMC Experts on hand in the UK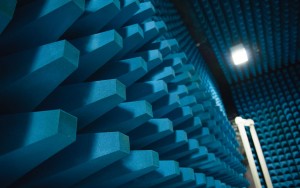 UL's Basingstoke EMC laboratory (formerly RFI Global Services) specialises in providing wireless and electromagnetic compatibility (EMC) testing services for the global technology market. UL works with manufacturers to verify that products are compliant, compatible and reliable. Our expertise helps customers to access world markets, bringing products to market on time and within budget.
Located in Hampshire UK, UL's Basingstoke lab has been delivering EMC testing for over 20 years.  Our wealth of experience enables UL to provide an efficient and knowledgeable service to assist manufacturers in achieving market access smoothly and on time.
Download our information sheet on EMC services
Global Market Access for Wireless Products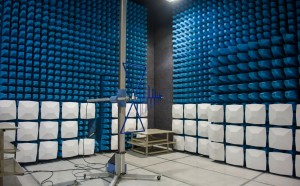 With more and more products needing wireless capability to compete in a rapidly changing market place, UL can bring our experience of many wireless technologies to assist with your wireless testing requirements.
Not only do we provide approvals and certification testing for traditional markets such as the US, Canada and Europe but we have a dedicated Global Market Access team to help with your Global needs.
UL provides the experience, facilities, and expertise to assist you in getting to market as smoothly as possible, avoiding costly mistakes close to product launch.
Explore global markets and marks with UL
Download our information sheet on Wireless services
ULs Advanced Testing Ability and Knowledge:
10-meter, 5-meter and 3-meter semi-anechoic chambers
UL is registered as a TCB/FCB for the US and Canada and is also a Notified Body for the EMC & R&TTE Directives (2004/108/EC & 1999/5/EC) for Europe
EMC staff with decades of testing and mitigation experience in the product areas needed to meet international regulatory requirements
EMC industry leaders on staff who actively participate in standards-development worldwide
Our Basingstoke laboratory has United Kingdom Accreditation Service (UKAS) Accreditation as a Bluetooth® 4.0 Testing Laboratory.
A Global Network
UL's global network of dedicated electromagnetic compatibility (EMC) testing facilities provides comprehensive, cost-effective assessments of electronic products that must comply with EMC regulatory requirements. Our custom testing solutions enhance process efficiency and reduce testing cycles, helping you meet demanding time-to-market needs.
Visit our Service Detail Pages on EMC Testing for more information about UL's global EMC capabilities, or contact wise.sales@ul.com for more information on how UL can assist you with your testing requirements to EMC Standards.